COMMERCIALS · VIDEO ADVERTISING · PRODUCTION
we are a production

company

We specialise in the production of commercial, product and corporate videos. We look after the entire process from conception all the way through to the final product. Beginning with the story development, casting and finding the best location, we secure the equipment, the director, the music… Pinarto, commercial videos which sell.
Prague, Bratislava, Vienna, Berlin, Brno, Pilsen, Ostrava, Olomouc ...
Commercial videos, promotional videos, product videos – all that can be filmed and turned into a recording is our thing. We produce videos which will sell your brand, product or services. You can use them online, in cinemas, as TV commercials or wherever else.
Now is the best time for using videos to promote your products and there are a few reasons why. Thanks to the increased affordability of video equipment, video production is no longer the prerogative of big TV studios. Video advertising is on the rise and the numbers back this up. YouTube is the second most visited place for people who are looking for something. Facebook and Google are competing for advertising clients. Online video playback costs a couple of cents per view.
Up until now, video advertising, product videos and commercials have been a privilege of big advertisers, yet even this is changing. The wealth of targeted video advertising possibilities today is incomparable to that two years ago. The impact on the customer has also significantly improved over time.
We offer 15 years of experience, superb equipment and excellent reputation. We know how to do marketing, we are creative and we this is our element. Take a look at your portfolio to decide for yourself. We will create attractive visual content for your company, product or services …
OUR TEAM
We will look
after you
Knowledge, understanding, conception...
A good video is not only about the perfect camera work, the right choice of composition, the lighting or the colours. First of all, it's about understanding the client, finding out who their target customer is, and interpreting this correctly. Pinarto can capture the spirit, the vision or the atmosphere and sell it to the audience using a story, a narrative and emotions.
First-class equipment ...
You don't need the most expensive equipment to create a high-quality video, however, if you want a great looking result, peace of mind and functionality, you cannot do without it. We want the best for our clients, so no expense is spared. Because we don't need to rent most of our equipment, we can offer film-quality videos even if your budget is limited. We own film cameras Kinefinity MAVO LF 6K and SONY FS7 (4K), as well as a wide range of prime SIGMA lenses. We also have a wealth of experience shooting using ARRI and RED cameras, and a lot more. In case of specific requirements, we can source any specialised equipment according to our clients' needs.
Creativity and marketing ...
Maybe you'll approach us with a clear vision and the script in hand. Maybe you don't know how to improve your brand image. We will offer you all the options, advise you on the style, suggest a script, choose the actors, source the props etc. We will look after the entire process from pre-production to post-production. You can be there every step along the way or leave it to us.
OUR CUSTOMERS
Thank you for your trust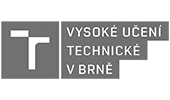 I've shot with them I-don't-know-how-many times. Looking at the results, I get goosebumps even today. In fact, whenever they've sent me a preview of the "finished product", I never interfered and had nothing to comment on.
Pinarto is our no.1 choice for both small and big projects. Great communication, reliability and, above all, a video which helps you stand out. That is what we are after and what we are getting from Pinarto.
I hold working with Pinarto in very high regard. I don't think there are many other companies that can truly turn a vision into a video. Work on location is also spot on, a pleasure to watch.
WHAT WE CAN OFFER
We make videos that sell